🏆 Popworld's Number 1 Fan 🏆
Get ready to claim your title as the ultimate Popworld aficionado!
Are you our number 1 fan?
Are you the one who knows every beat, every lyric, and every vibe that defines the true spirit of Popworld? Not just here at Popworld Newcastle, but at Popworld's all over the UK! Here's your chance to show us why you are the number one fan!

How to Enter:

1️⃣ Follow @popworldparty and your favourite local Popworld on TikTok.

2️⃣ Upload a 30-second video, tagging @popworldparty, your local Popworld and using the hashtags #popworld and #popworldsno1fan, that reveals your passion for Popworld and explains why you deserve the ultimate title of Popworld's Number 1 Fan.

What's at Stake:

🏆 Popworld Gold Card - free entry for life & queue jump for the owner and 3 guests (exc. Fete days)

🏆 A specially curated merchandise box delivered to your doorstep for the ultimate pre-party prep.

🏆 Enjoy the royal treatment with a luxurious limo ride to and from your exclusive VIP night out at Popworld Newcastle, or your chosen local Popworld.

🏆 Command attention with your own exclusive throne in the VIP booth, ensuring you and your guests feel like true Popworld royalty.

🏆 Take charge of the dance floor with a 10-minute takeover at the DJ booth, where you get to play all your favourite Popworld bangers* for everyone to groove to.

🏆 Indulge in the complete Pop Icon cocktails collection, experiencing the full spectrum of Popworld's signature flavours.

🏆 Receive a limited edition, personalized merchandise collection that will make you the envy of every Popworld enthusiast.

🏆 Have a booth named after you at Popworld Newcastle, or your chosen local Popworld, immortalizing your status as the ultimate Popworld fan.

The Selection Process:

The five most outstanding videos will be shortlisted and showcased on @popworldparty TikTok for the public to vote on. The video that gains the highest number of comments will be crowned Popworld's Offical Number 1 Fan!

Think you're our most dedicated fan? Upload your video, tagging @popworldparty and your local Popworld and let the rest of the Popworld community decide your fate.

Good luck Popworld Newcastle party people!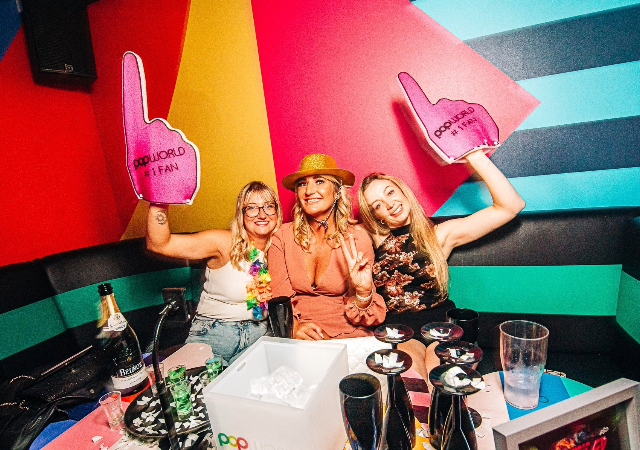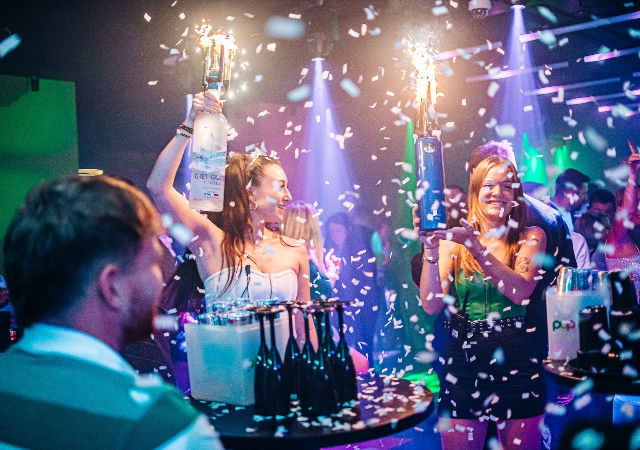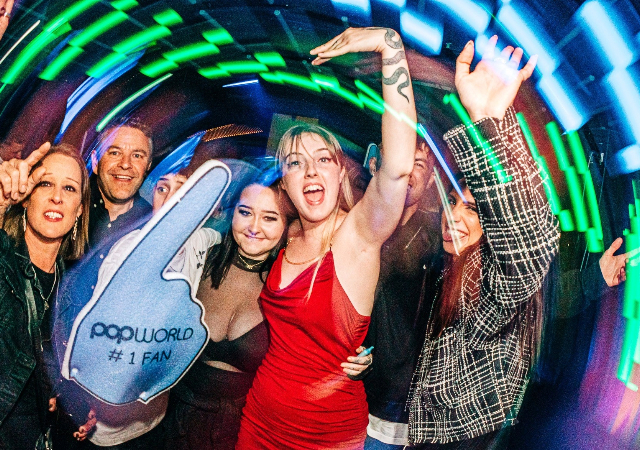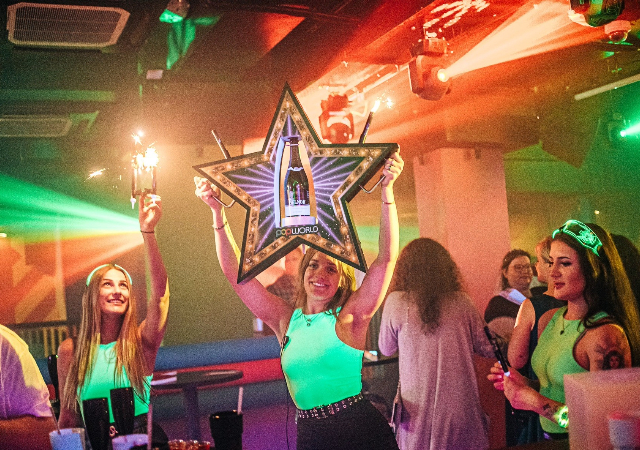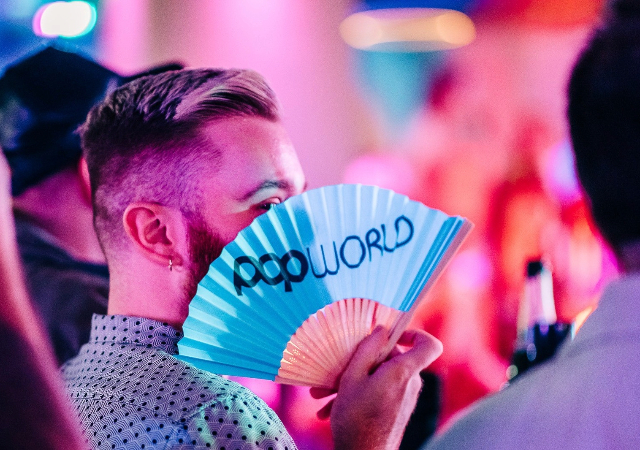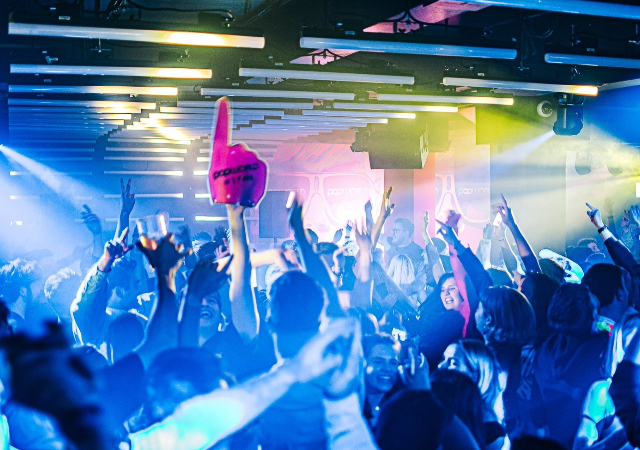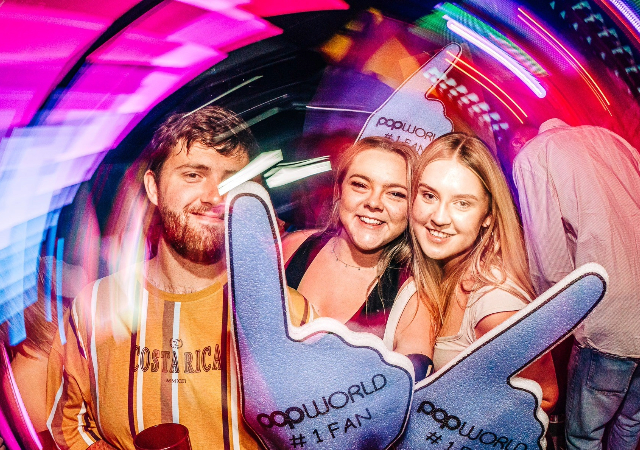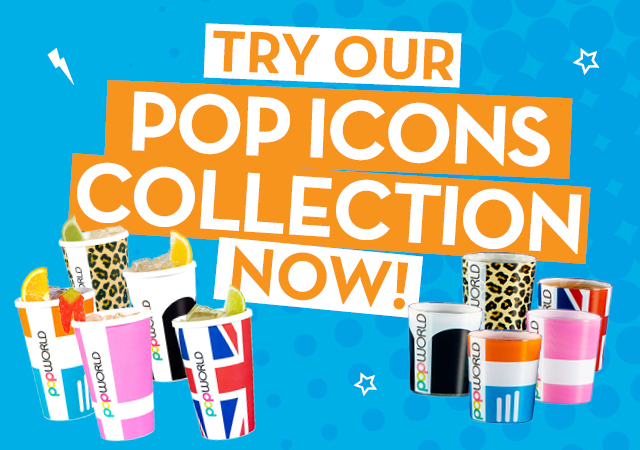 Terms and Conditions
Please read these competition rules carefully. If you enter one of our competitions, each entrant agrees to these rules and confirms that they have read and understood the Stonegate
privacy policy
. Our Privacy Policy tells you how we use any personal information we may collect about you by entering a competition. These rules apply in addition to any specific terms and conditions which may be mentioned in any promotion of or messages about that competition, prize draw, vote or poll on any platform ("Competition Guidelines").
1. To enter a competition, you must be a UK resident and be over 18 years at the time of competition entry.
2. Competitions are not open to Stonegate Group employees (or members of their immediate families).
3. No purchase necessary.
4. You must be following our Tik Tok page to be eligible to win (@popworldparty)
5. Unless otherwise stated in the Competition Guidelines, only one entry per person.
6. Entries received before the stated opening time & date and entries received after the stated closing time & date will not be accepted. Stonegate Group will not accept responsibility for entries that are lost, mislaid, damaged, or delayed in transit, regardless of cause, including, for example, as a result of technical malfunction of any kind.
7. Please follow the Competition Guidelines. [If you win a competition, we will notify you by [social media] within [one week] of the closing date.
8. Please refer to the Competition Guidelines for instructions on how to enter. Unless specified otherwise in the Competition Guidelines, entries must be submitted via the relevant website links. No email or phone entries will be accepted.
9. Where the winner is randomly selected, the draw for the winner will take place within [one week] of the closing date and time for all entries unless otherwise specified in the Competition Guidelines. Unless stated otherwise in the Competition Guidelines, the winner will be [the first entry drawn] at random from all valid entries, subject to eligibility and winner confirmation (and, for competitions where entrants are required to answer one or more questions, answering such question(s) correctly). Where the winner is not randomly selected, the Competition Guidelines will detail the judging criteria on which the winning entry will be selected. The judge's decision is final, and no correspondence will be entered in to.
10. If a panel of judges is required for the competition, it will be comprised of persons detailed on the relevant competition page and/or the Stonegate Group team.
11. The prize is subject to winner confirmation within [7 days] (i.e. Stonegate Group has managed to contact the winner and confirm eligibility). The prize will not be transferable to another person.
12. No part of a prize is exchangeable for cash or any other prize.
13. If an advertised prize is not available, we reserve the right to offer an alternative prize of equal or greater value.
14. The winner (and where applicable, their companion(s)) is (are) required to comply with all instructions and requirements as may be specified by Stonegate Group or any authorised third party to receive and/or take up the prize, including but not limited to providing responses within specified time frames, adhering to the itinerary, completing any required forms and delivering any required documentation. Stonegate Group will not be liable to the winner or any other persons where they fail to comply with such instructions and such failure may result in forfeiture of the prize.
15. By entering the competition, you agree to posting, tagging, sharing and creating content associated with and concerning the competition to be used on social media from the brands own page a well as your personal account.
16. Incorrectly completed entries will be disqualified.
17. Competitions on this page are run by Stonegate Pub Company Limited, 3 Monkspath Hall Road, Solihull B90 4SJ.
18. Insofar as is permitted by law, Stonegate Group, its agents or distributors will not in any circumstances be responsible or liable to compensate the winner or accept any liability for any loss, damage, personal injury or death occurring as a result of taking up the prize except where it is caused by the negligence of Stonegate Group, its agents or distributors or that of their employees. Your statutory rights are not affected.
19. If there is any reason to believe that there has been a breach of these terms and conditions, Stonegate Group may, at its sole discretion, reserve the right to exclude you from participating in the competition.
20. Stonegate Group reserves the right to hold void, suspend, cancel, or amend the prize competition where it becomes necessary to do so.
21. These terms and conditions shall be governed by English law, and the parties submit to the non-exclusive jurisdiction of the courts of England and Wales.
22. Competitions on this page or any other social media pages run by venues owned by Stonegate are in no way sponsored, endorsed or administered by, or associated with Facebook, Twitter or Instagram.
23. Winners DJ takeover playlist must be pre-agreed.