Whether it's a birthday party or a hen do, a leaving do or a Christmas party, why not make sure you have your own booth while partying with us.
We have a selection of booths available that will be suitable for your number of guests, and once you have booked a booth you can then add on a selection of packages and drinks that will be ready for you when you arrive.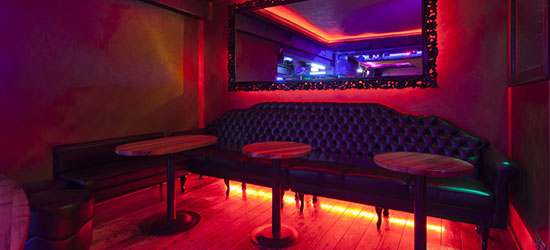 Booth Information
Our booths are available to suit all your guests, and make sure you have your own area available all night. Your VIP experience will start from the moment you enter the club where you will be escorted to your booth, and then receive table service throughout your stay (available to most bookings). A member or our team would be happy to help with any questions regarding our booths please call them on 0117 945 8891, or book your party on line now.
Your night made special with awesome packages and great events.
We have a range of fantastic events with both guest and resident DJ's You can make your night extra special by booking one of our VIP packages.